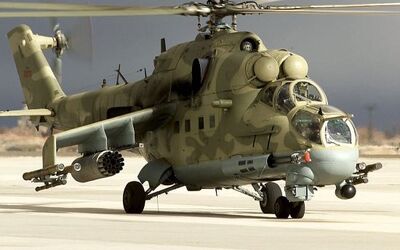 Welcome To Russian Military wiki
Welcome to Russian Military Wiki where we are devoted to displaying everything on the Russian Military from Guns to Tanks. Helping and Updating these articles will help this wiki. This wiki needs help in updating and increasing the size of its database. Remember anything can help from specs to history and weaponry. Please Remember to site your sources.
Featured Article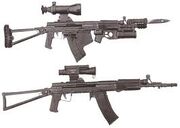 The ASM-DT is an advance Amphibious Assualt Rifle designed for Russian Frogmen and Spetsnaz. it fires the 5.66mm needle cartridge and also the 5.45x39mm M74 cartridge...

Read more at ASM-DT
Constant Updating
Our goal is to deliver as much information as we can with a constant flow of editing.
5.45x39mm M74 Round
edited by Hotspur23

Just the Beginning

Is something missing? Is there a mistake? Don't be shy.
Click the edit button and
you can add to any page!

5.45x39mm M74 Round
edited by Hotspur23

Summary:
‎

Ammunition Types:
Articles that need editing or creation
An-22 Cock
MIG-29
BTR-70
MT-LB
Mil Mi-28
Admiral Grigorvich Class
T-28